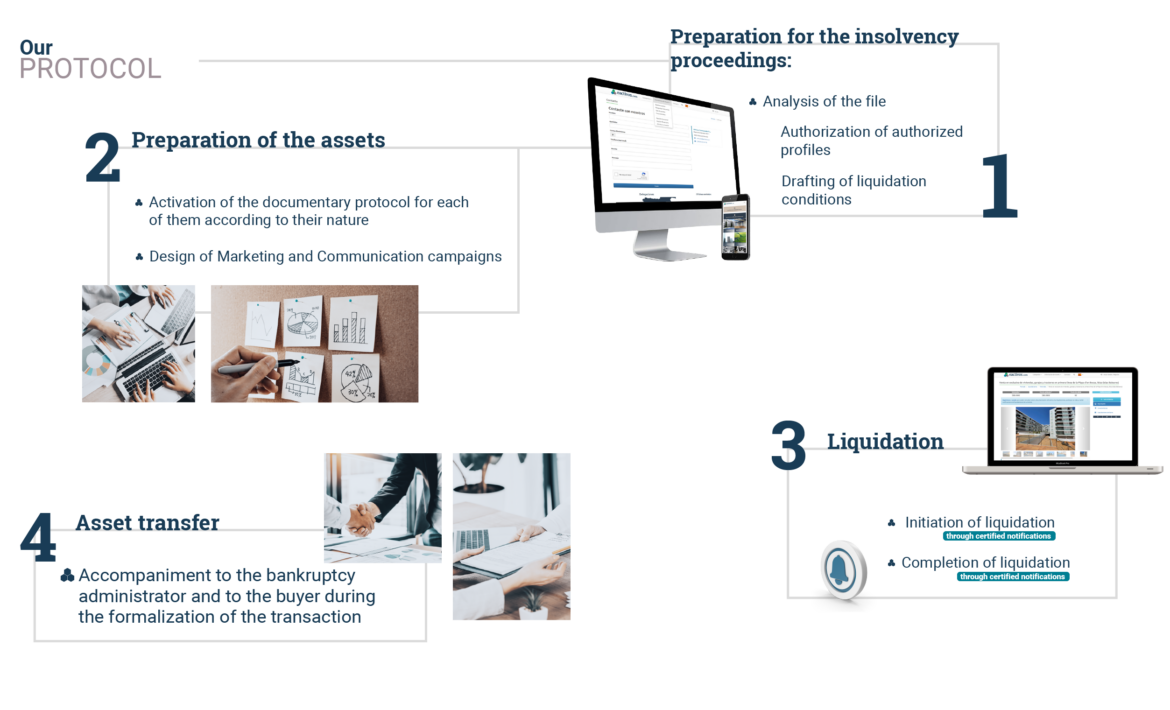 Our results are double those of BOE Auctions: while we achieve a realization rate close to 70%, BOE Auctions stands at 45%. The reason is simple: exact identification of the asset, quality photographs and videos, as well as advertising campaigns and specific marketing actions, media coverage of the auctions, publication in social networks, more than 30,000 registered users and databases of national and international investors. All this is a combination of factors that ensure the best results.
We contact the Insolvency Administration to proceed with the adjudication of the asset, although, sometimes, if it is not possible to recover enough debt, the auction is repeated. If so, our Legal Department will contact the highest bidder and with the Bankruptcy Administration to establish a date for the signing of the asset and thus finalize the operation.
The times are set by you: the execution times of the direct sale and auction phases will be your decision, so, if necessary, it is possible to shorten times.
INSOLVENCY ASSETS, AN EFFICIENT RESOURCE FOR LIQUIDATIONS.
We know the market, streamline the procedures and obtain the best results.